Well as you saw at the start of the year, 2021 kicked off with a bang with the arrival of Nicki Hartwright to the Country Girl Media team and we certainly hit the ground running with website launches, new client pitches and the diary starting to firm up with bookings for livestock shoots.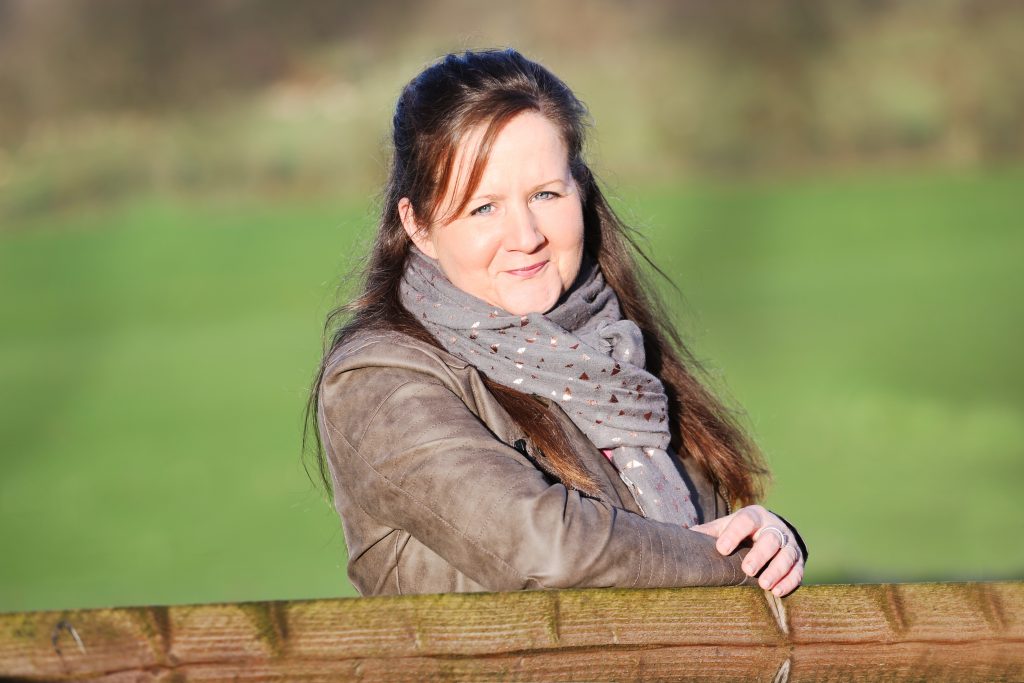 Obviously the current Covid-19 regulations and concerns are playing a vital role in how we manage ourselves at CGM HQ and when we go on location with clients. As much as we love sitting round the table for tea and cake after a farm shoot, we're avoiding doing so at the moment. Here's hoping with more vaccines reaching people faster we can resume some normality in due course.
While there was always hope that the pedigree livestock world would see some form of return to showing, the recent sad announcement that the Royal Welsh has cancelled means there are likely more cancellations ahead. Many of our clients now are in the process of ramping up their marketing offering both on line and on social media whether that be in the form of booking livestock shoots or starting website design, so don't hesitate to contact either Chrissie or Nicki to find out how we can help.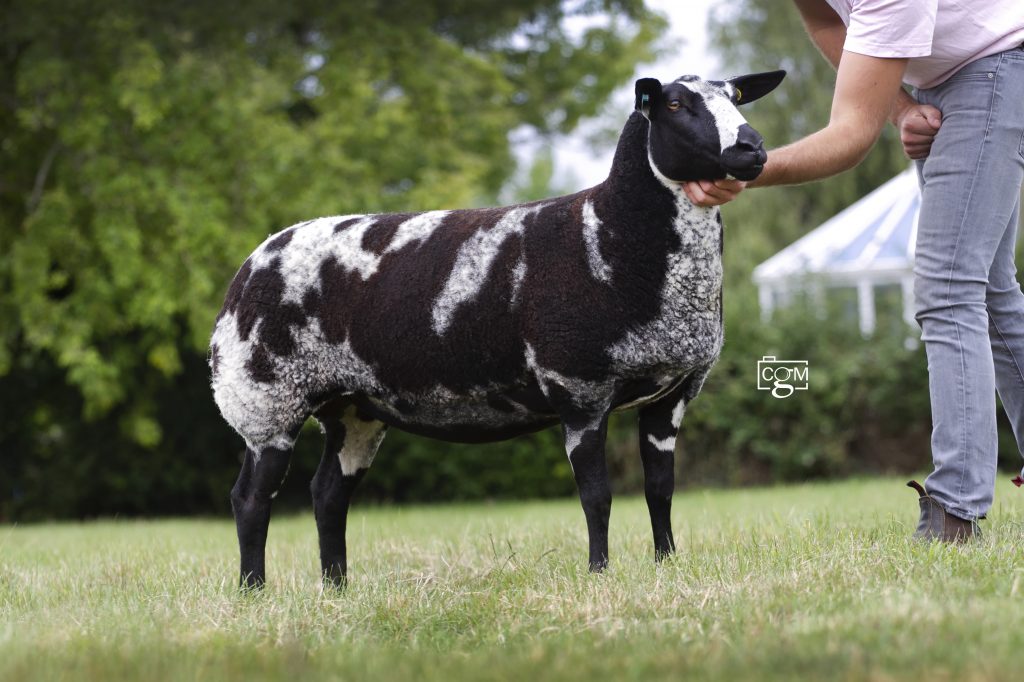 This month has seen three website launches already, one for Jonathan and Janet Corbett's Wedderburn Dutch Spotted flock which features images we'd taken in the summer last year of their small, but super quality girls, as well as some promo boards and banners created.
Next up was a re-design for what was the Pointer Pedigree livestock team. With a move to the Cornbury Estate they have re branded as Cornbury House Farm in line with other business ventures at the estate. We're due a visit to the new farm for a summer photoshoot.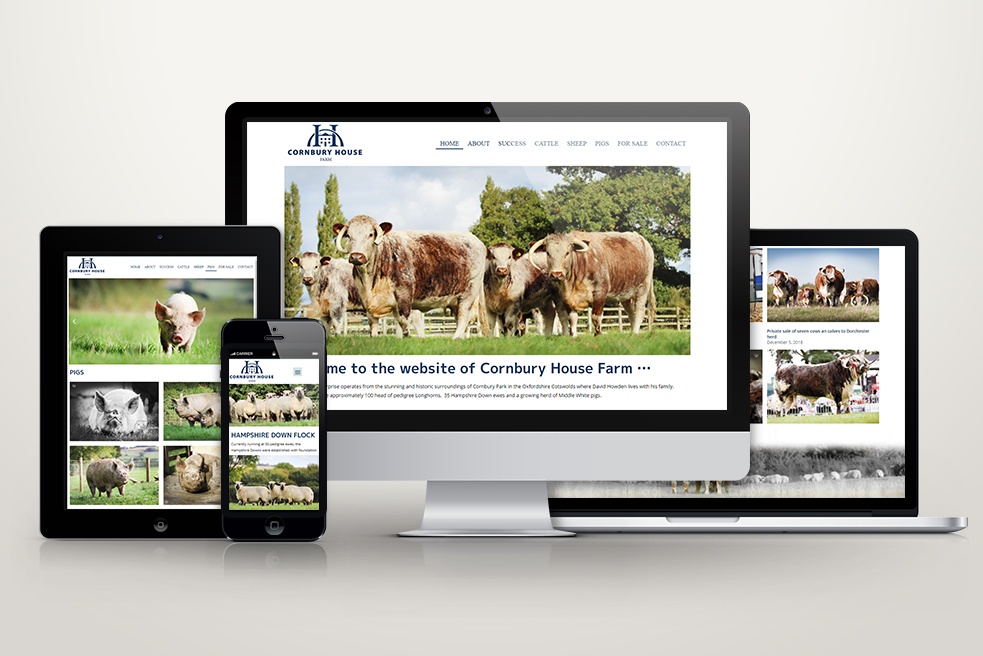 The latest web launch is for Harry and Heather Heron's Loughriscouse Charolais herd, based in Northern Ireland. Having originally planned to have a website and brand identity out for Balmoral Show we scaled back our timings and came out strong this year instead.
Work still carries on at a pace with exciting projects on go for a stunning Ruby Red Devon herd in Cornwall, one of our top Texel clients and our favourite Pietrain pig clients, all of which will soon be launching a full brand identity package.
With photography bookings starting to roll in the next couple of weeks will see pre-sale shoots for Limousin, Longhorn, Hereford and Aberdeen-Angus clients, not to mention a fantastic project we're working on for all our clients which we'll hopefully be able to bring you news of in February.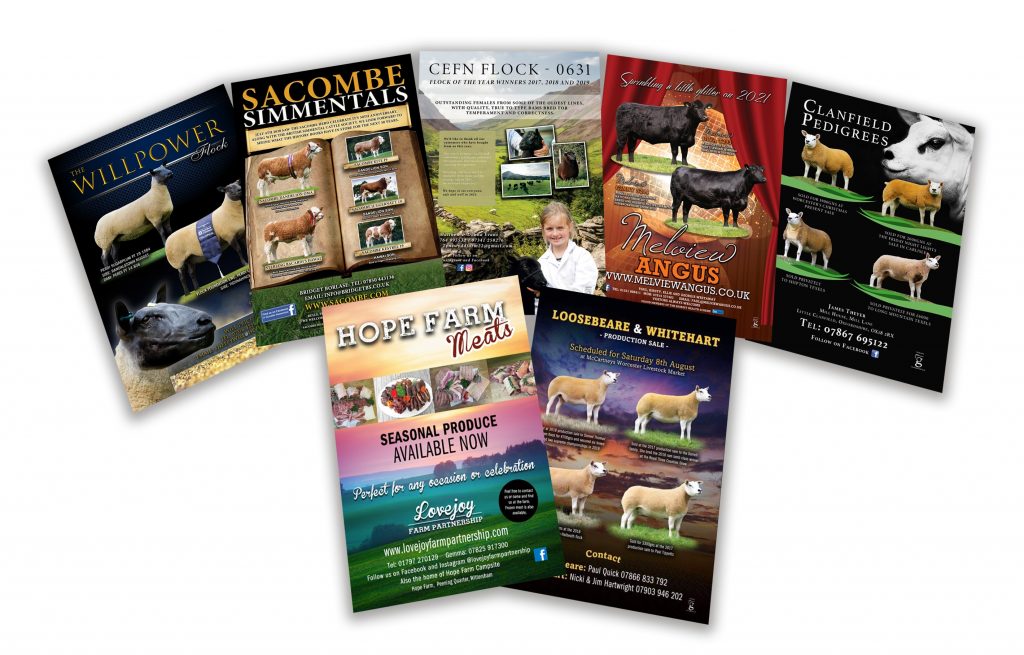 It's also advert season for some breed societies so the design team have been busy with adverts for Bleu Du Maine, Kerry Hill, Black Welsh Mountain Ruby Red Devon breeds. For anyone still needing an advert doing for February and March deadlines, please don't hesitate to get in touch.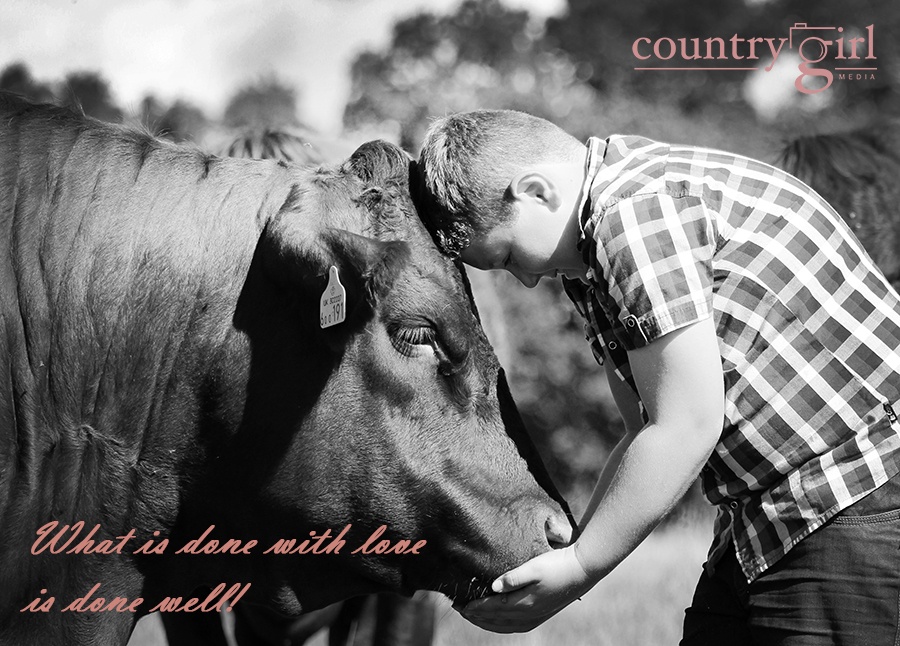 Whether you're tackling the joys of home schooling (trust me I know how you feel), testing your will power on dry January (again, been there doing that!) or just feeling a bit lost with the lockdown blues, the CGM team wish you well.