After months of planning, ordering sample sizes and a few trial runs with a few clients, we're delighted to be able to finally launch the Country Girl Clothing Range.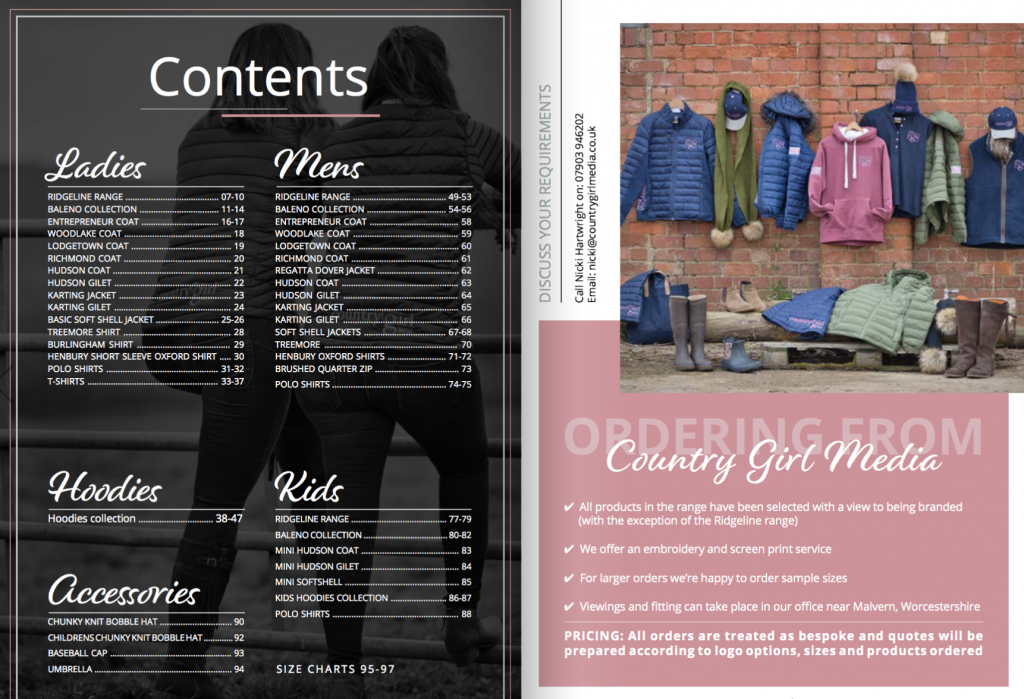 The latest in a number of marketing opportunities available to our clients, this clothing range offers a wide variety of ladies, mens and children's pieces which are suitable for branding with either screen printing or embroidery.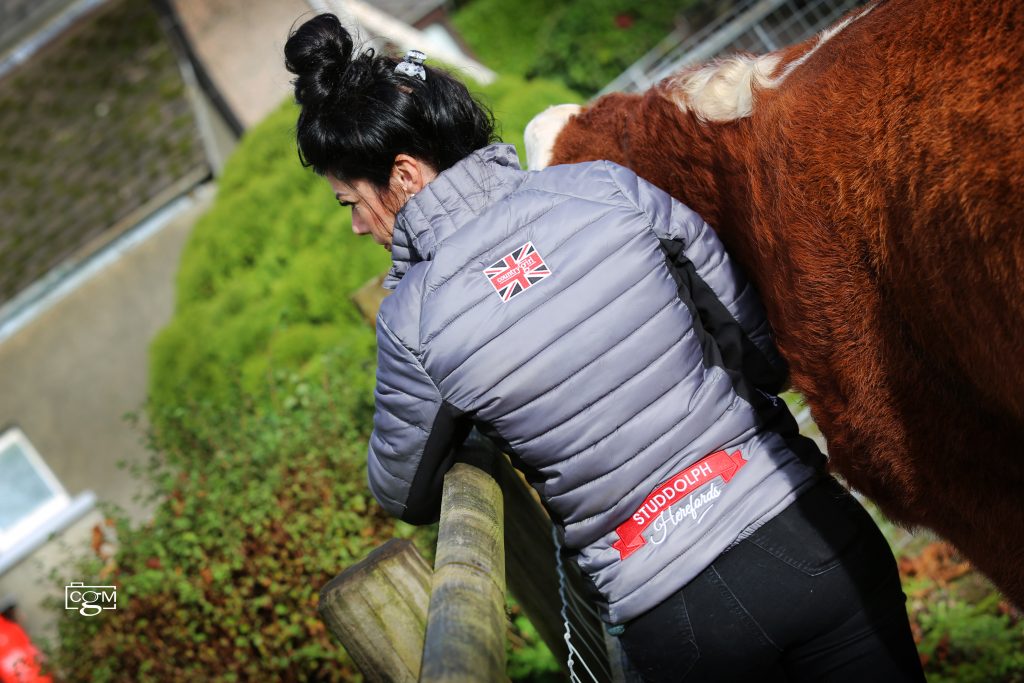 Included in the catalogue is the highly favourable Ridgeline range and while we don't advise embroidery on these pieces,  as many farmers know they offer our clients with the option of durable, wind and waterproof coats and hoodies for every aspect of farming and country life.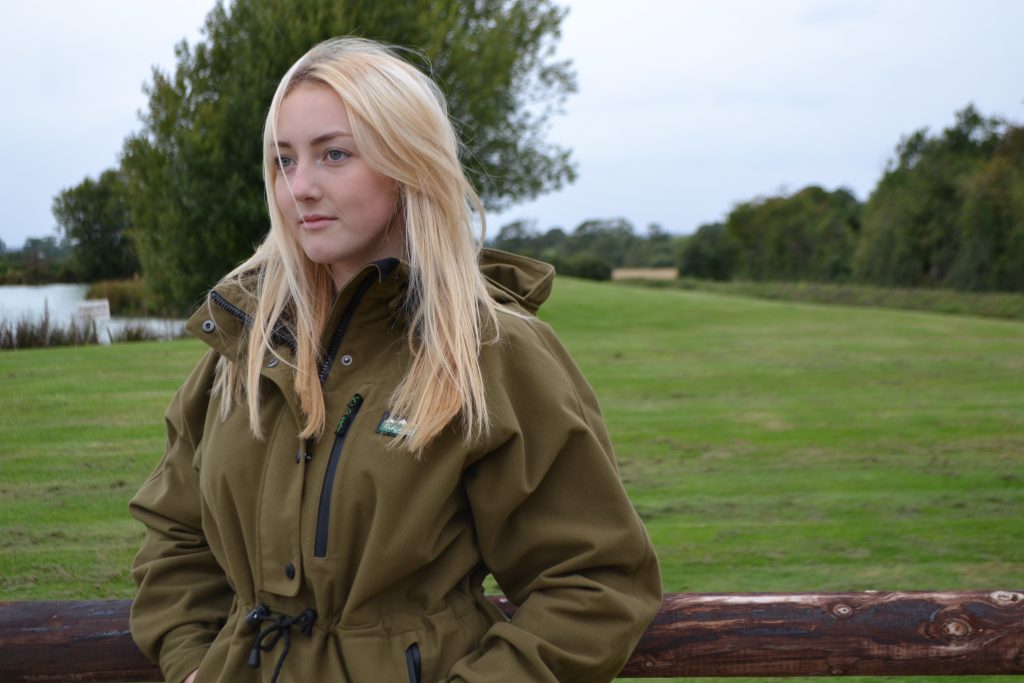 We're also particularly excited about our luxurious Baleno range of fleece gilets and jackets, as well as a comprehensive range of hoodies which can be colour matched to suit your logo and branding options for your business.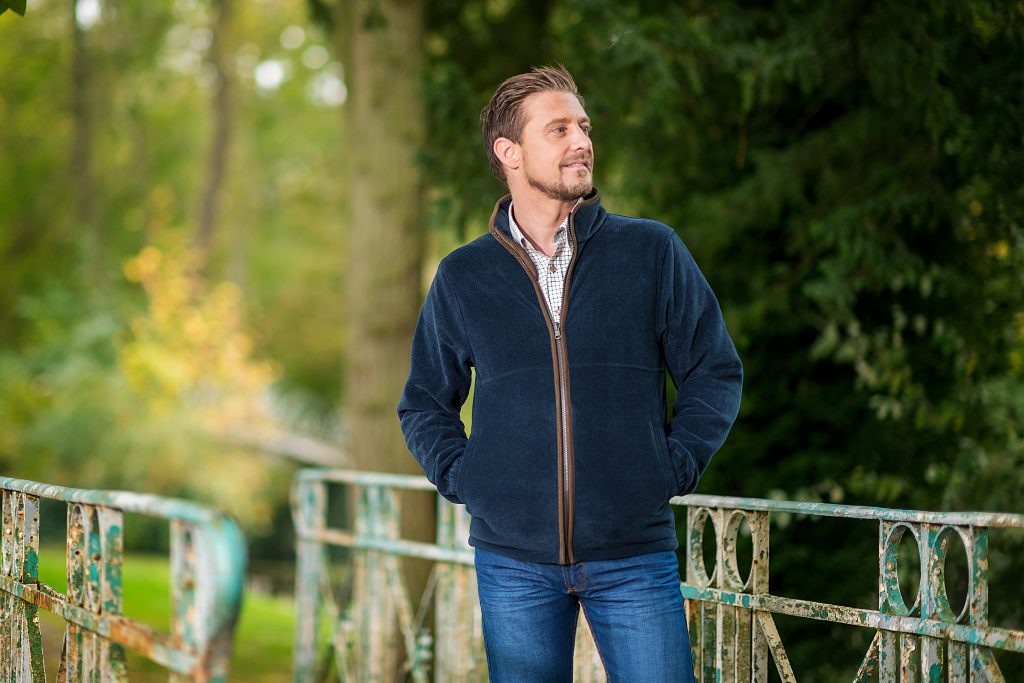 The eagle eyed of you will have already noticed we have omitted prices from the catalogue, fear not it's not a mistake or a clever way of luring you in, it's because all orders are priced bespoke according to branding requirements and order size.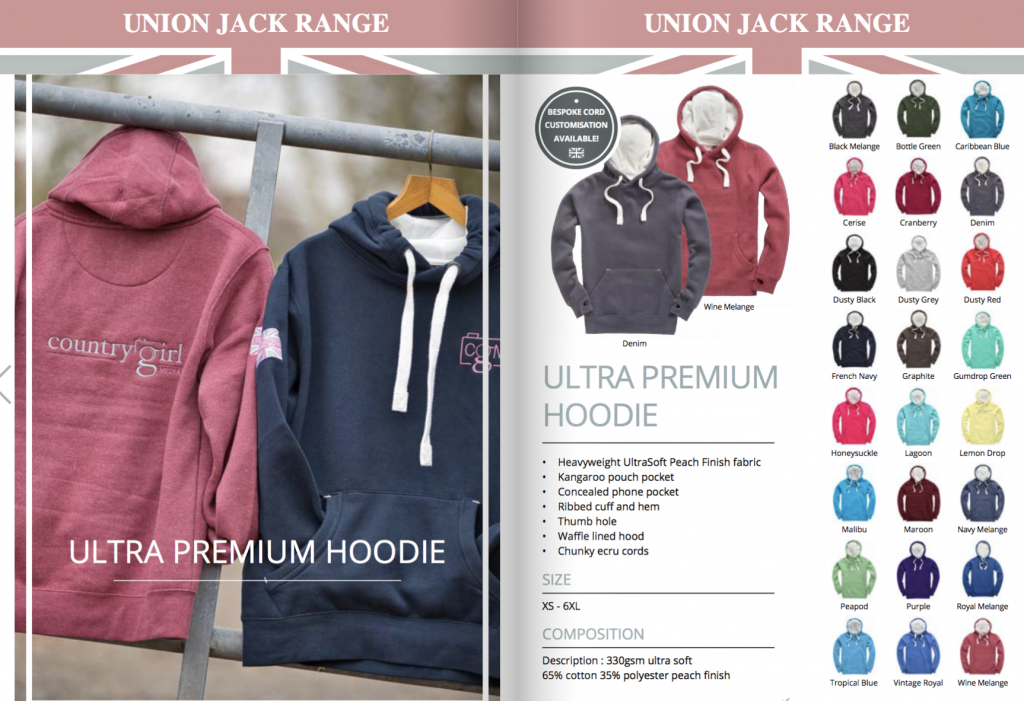 Whether you're looking at creating a full brand identity, a simple logo or you already have a logo you'd wish to use, we're happy to discuss all your requirements.
But, if you're looking for a present for that special person in your life and you can't quite make your mind up, we offer a voucher service for Christmas or at any point in the year.
If you're needing a little helping hand in terms of creativity for creating a logo, take a look at our service here. 
You can choose a voucher here to the tune of any value and for any area of the Country Girl Media services – photo shoot, design services, banners and adverts and now clothing.
For all your clothing enquiries contact Nicki in the office on 01886 832166 or email nicki@countrygirlmedia.co.uk