One of CGM's largest and most rewarding projects to date, we're delighted to launch a brand new website for the Charollais Sheep Society.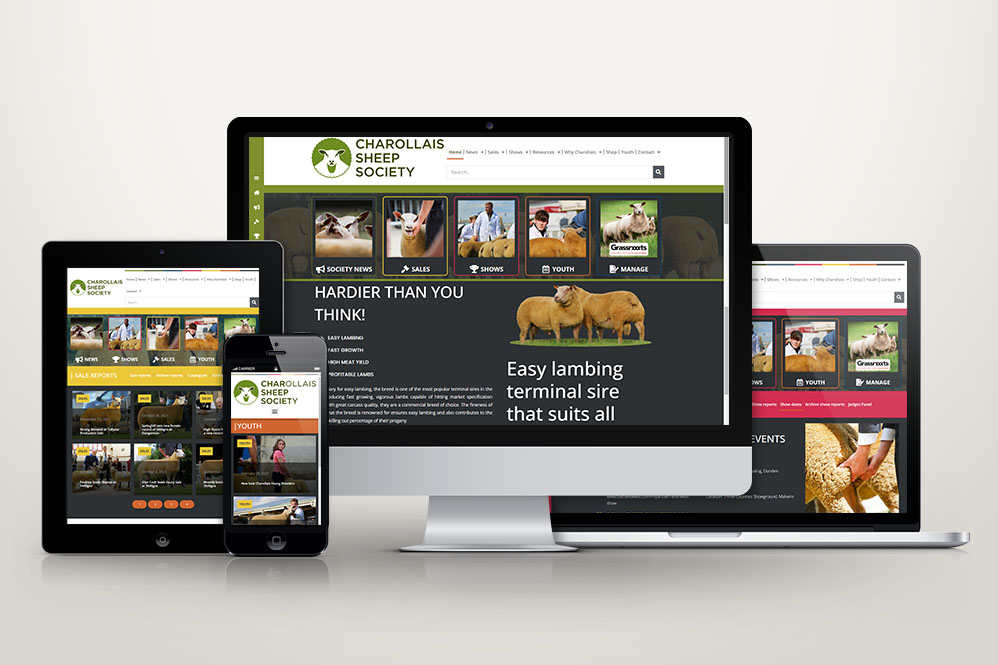 Having started discussions last year with Carroll Barber and her team, the new site design has been one of two major projects we have undertaken for the Society. Early next week, members will also be receiving their copy of the brand new Charollais Matters magazine which we have been busy producing for the last couple of months.
It's been a joy and a pleasure to work with the Society and Council members on creating both of these projects and we look forward to a busy year ahead at shows, sales and getting to work on the October issue of the magazine.
A huge thank you to the entire CGM team in getting both of these projects completed.