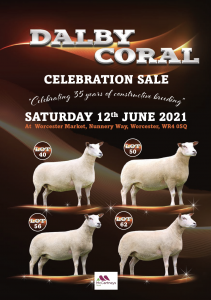 It's been an absolute pleasure working with Charles and Helen Sercombe and family ahead of their Coral Anniversary sale which takes place on the 12th June at Worcester Livestock Market.
Having photographed a large proportion of the sheep at home ahead of catalogue production, we're delighted to bring you the final catalogue. Take a look here.
These girls come from proven show winning and high flying families and will no doubt produce the goods for the fortunate buyers.
Enquiries and viewings are welcome by contacting Charles direct on 07836 385139.
Below are a few of my favourites taken on the day…..